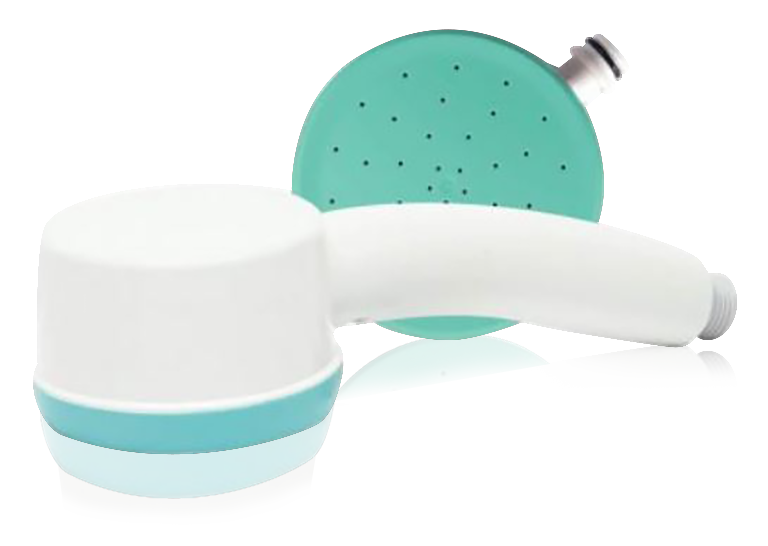 Water delivered at Point of Use throughout the hospital should be safe for washing, cleaning and drinking
Total Filtration supply the Pentair shower and tap filters which protect from the risk of waterborne infections; 92 days Legionella and 6 months Pseudomonas
The cartridges in the Pentair range contain hollow fibre microfiltration with billions of microscopic pores.  The pores form an ultra-fine filter which retains bacteria and fungi present in the water resulting in clean and safe water for your staff and patients.
Widely used in hospitals and accommodation settings they ensure patients, residents and staff safety.  The Sterile range, including the Shower Filter and Tap Filter have proven to be an excellent choice to ensure water safety in high-risk areas, such as haematology, oncology, burn centres, critical and intensive care units (ICU), and operating theatres. Medium-risk areas, such as kitchens, changing rooms, residential accommodation and patients' rooms have also benefited from clean, safe water with their use.
To accompany the tap range, a choice of filter-to-tap adaptors is available, covering most sizes of medical taps.  The range also includes a flow restrictor to reduce water wastage and control flow rates in higher pressure applications.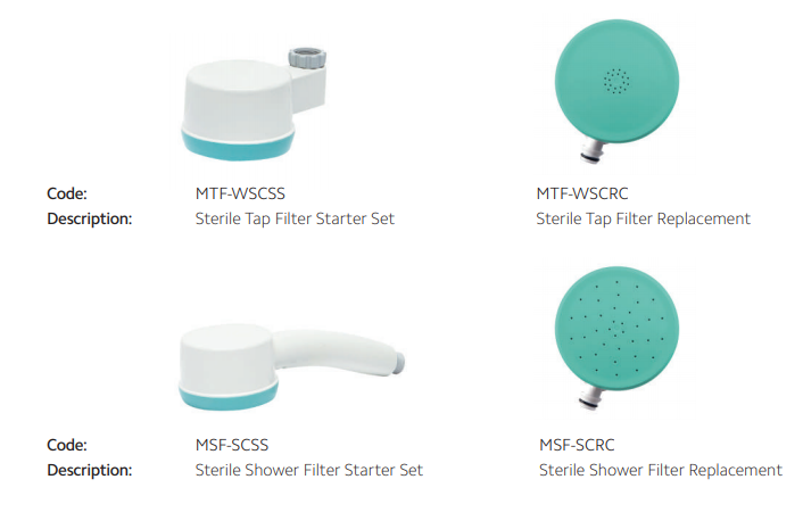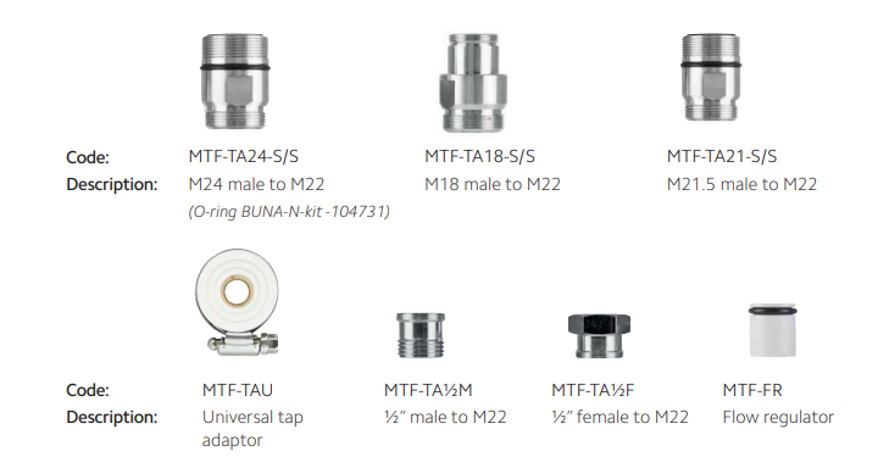 Delivering water that is safe to use from easy to use systems requires a few features, which are highlighted in the below image.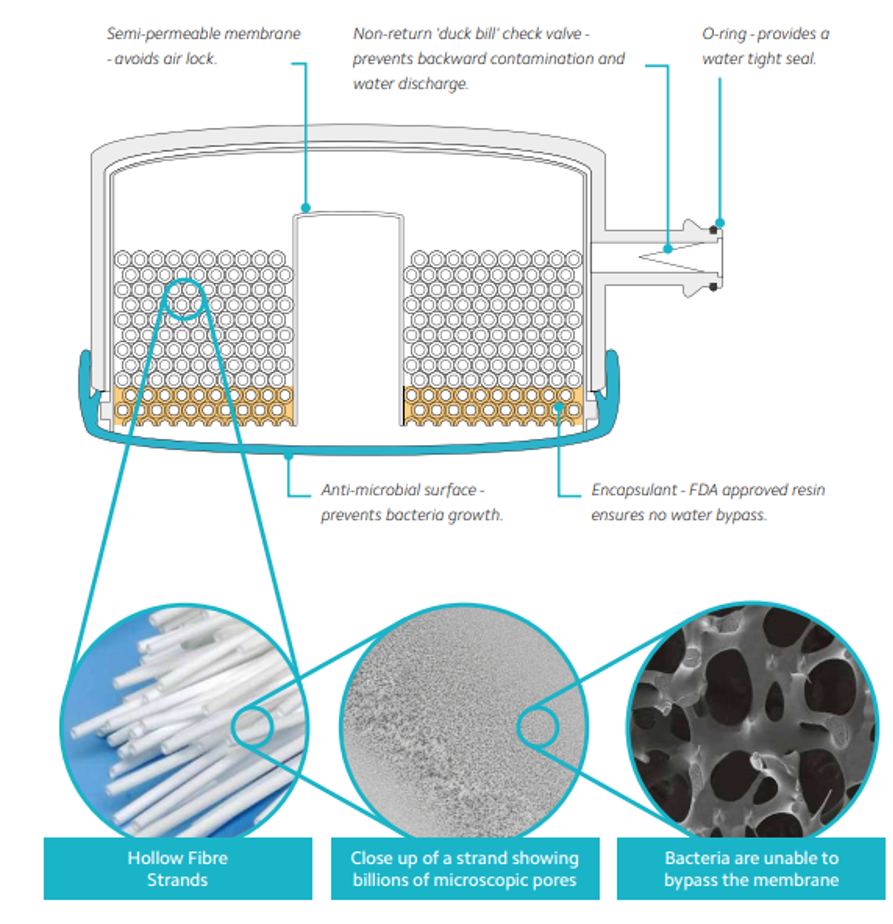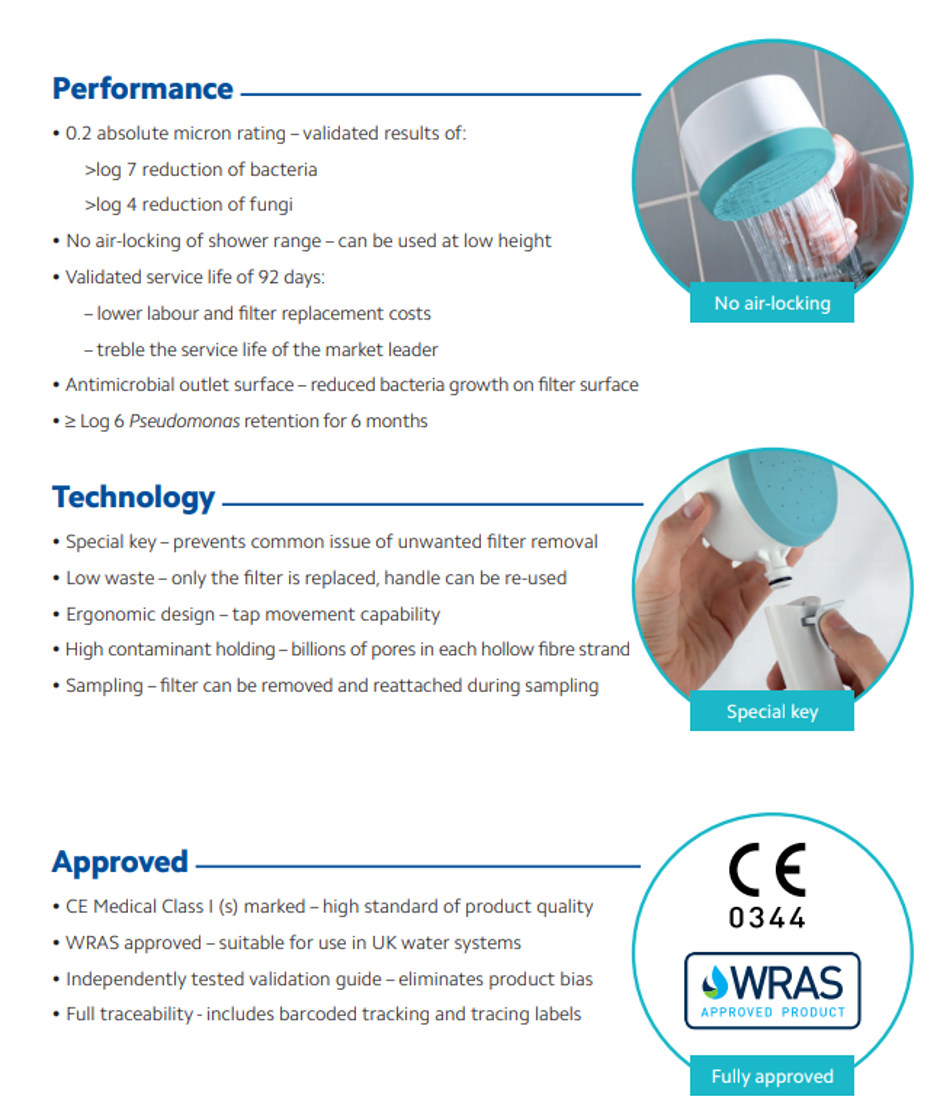 The latest innovations in manufacturing processes enable Pentair to form the polyethersulfone (PES) active ingredient into structural hollow fibres. This is a continuation of filtration technology development from the thin layer of PES incorporated into flat sheet membranes. By utilising only, the PES membrane media without a substrate, more of this active filtration media is used in filtration products, offering better performance when compared with flat sheet technology.  Hollow fibre technology is widely used for drinking water, healthcare, community swimming pools and industrial process water due to its consistent performance and reliability. X-Flow hollow fibre membrane technology provides 5% of the world's drinking water meaning it is tried, tested and trusted globally.
Various materials are chosen for their specific properties to ensure the best possible product is produced.  The table below lists the components used to make the assembly and the material used for construction.