Stainless Steel Cartridges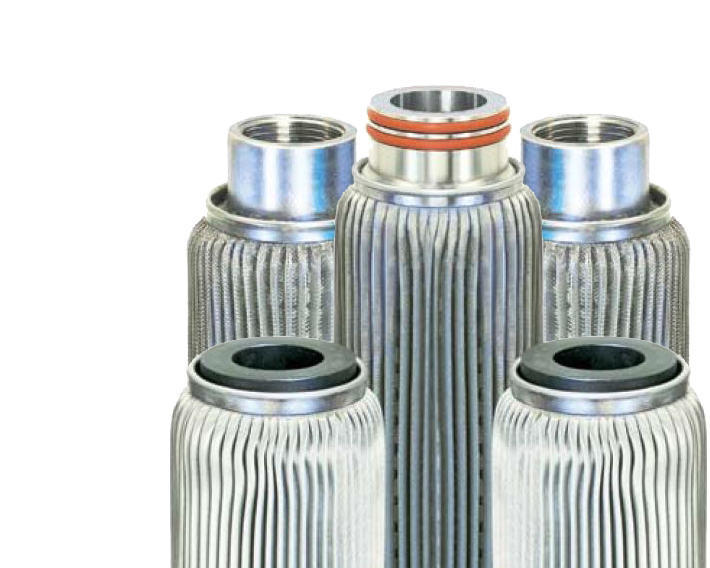 Total Filtration supply a range of industry standard stainless-steel filter cartridges suitable for use in a wide range of sectors.
Total Filtration can supply off the shelf stainless steel filters and can also manufacture bespoke design cartridges.  Whatever your requirement is contact the team who will guide you through
Made entirely of 304 or 316 stainless steel and are available in plain or pleated configurations, and can withstand differential pressures up to 60 psi.  
The plain cylindrical design provides a sleeve of filter media protected and supported by woven meshes around a support core.  The pleated design comprises of protection and support meshes either side of the filter media wrapped around a support core to provide over twice the effective filtration area of the cylindrical cartridge.
Both designs can be refurbished enabling the cartridges to be reused multiple times
.All cartridges are TIG seam welded along with the media, support core and end fittings. This method of construction guarantees cartridge integrity eliminating the risk of bypass.
The method of construction and materials used allow for operation from -269°C to 1000°C and up to 25 bar.  Higher operating temperatures and pressures can be accommodated.
In the double open-ended configuration, in addition to the support core there is a 25mm inner core to assist the location of multiple length units onto tie rods.  Both the pleated and cylindrical cartridges have optional outer guards