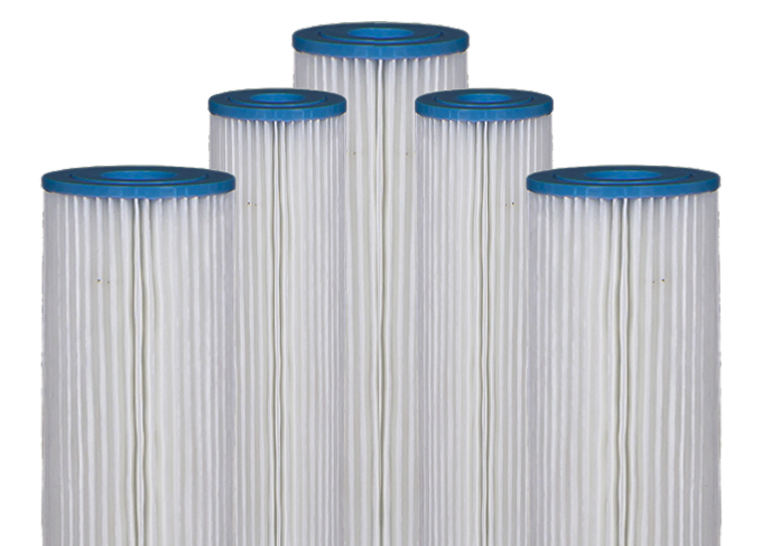 Our Pleated cartridges are manufactured in an ISO cleanroom environment to minimise any risk of cross contamination during manufacture.
Total Filtration supply a wide range of pleated and membrane cartridges to markets such as :
Industrial & Chemical

Pharmaceutical

Food and Beverage

Water Treatment

Bio Science

Energy

Printing

Marine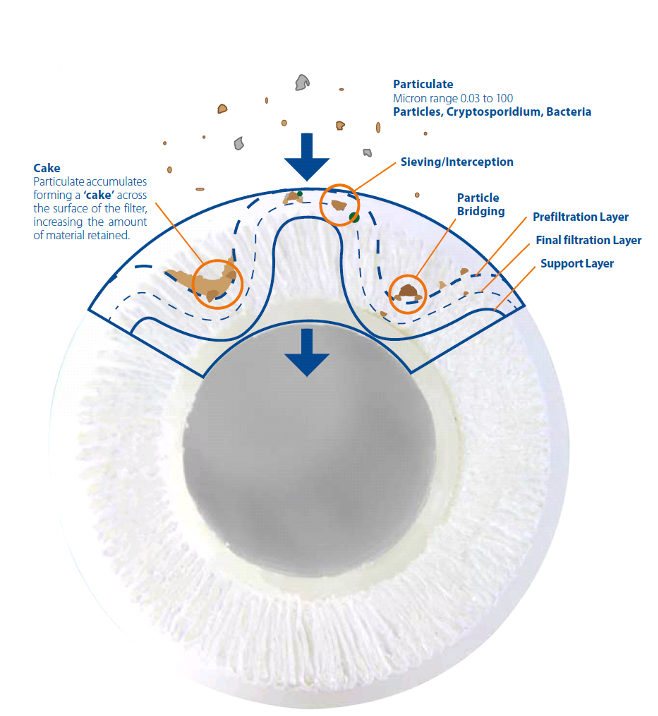 Our Pleated Cartridges are fabricated with industry leading techniques and are excellent for use in surface and liquid filtration for a wide range of applications, from food and beverage to fine chemical filtration. Our Filter Cartridges are suitable for pre-filtration, end-filtration or as a polishing filter for liquids with low concentration of solids.
Pleated filters are widely used as effective surface filtration due to their excellent flow rates and high efficiency.  Our standard range of cartridges are designed where the need for cost effective filtration is a must.  These cartridges utilize a pleated membrane design incorporating the maximum amount of media which can be used in a cartridge.
The Premier Pleat, Crypto and Bubble Point ranges are all constructed with a rigid inner core and outer polypropylene cage. Offering protection for the pleat pack, the cage also allows a variety of endcaps to be thermally bonded to the cartridge. This secure construction technique prevents bypass, creating a seal strong enough for repeated steam or chemical sterilisation as well as cartridge integrity testing.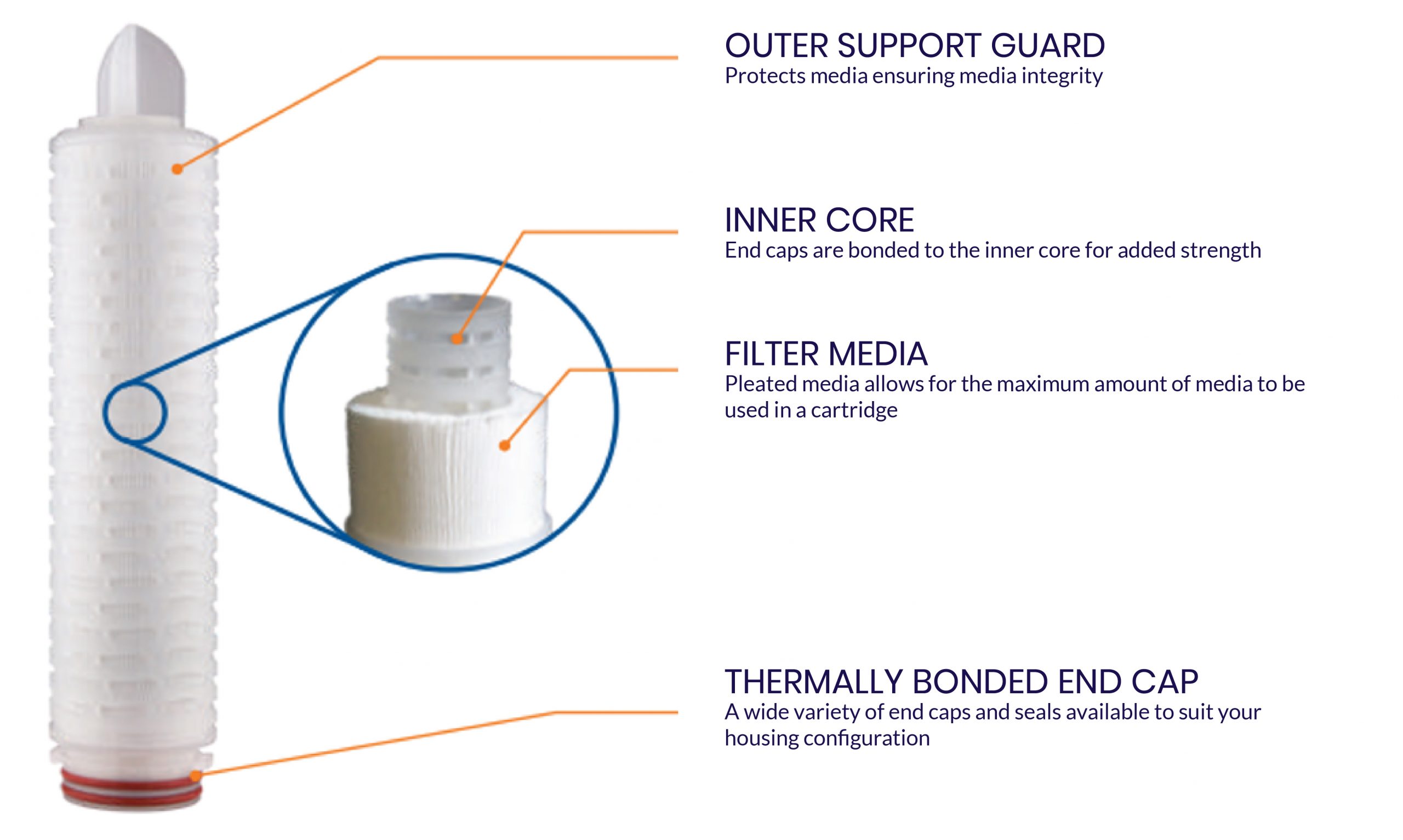 End-Caps
Our end cap variations are made to suit housing configurations and application requirements.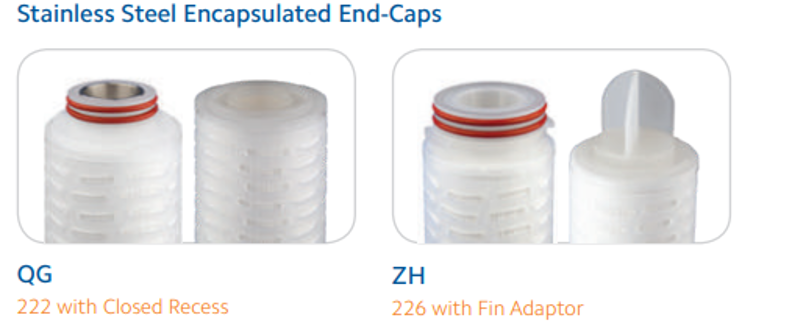 Seals
Providing a watertight seal between the housing and cartridge, O-rings and gaskets are essential to the integrity of the filter and come in a range of materials including Silicone, EPDM, Teflon® and Viton® to suit most applications.