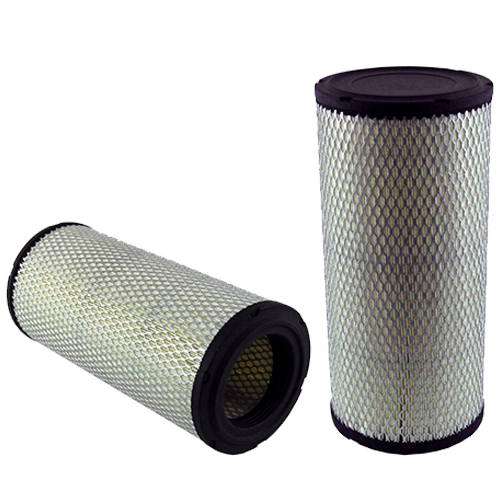 Air Filters that provide superior protection
Today's heavy-duty air filters are subjected to flow rates that require a very sturdy design.  The primary components of a typical heavy-duty Radial Seal air filter are the filter paper, inner and outer metal mesh and Polyurethane seal.
The most important part of the air filter is the filter paper.  Advanced filter technology and the latest developments in production machinery and assembly are employed for the manufacture the air filters.
Manufacturing approach includes pleating methods aimed at utilising the maximum possible available surface area of the filter for enhanced filtration capacity while increasing the mechanical endurance of the finished product. The careful fabrication of sealing media guarantees no particle escape through the connections (that could end-up in the engine).
If your machine utilises a radial seal air filter then Total Filtration manufactures a range of alternative brands which are manufactured at our Cardiff, UK site.  We also carry a range of the leading brands including Donaldson, Baldwin and CAT.